2023-01-11 00:46:23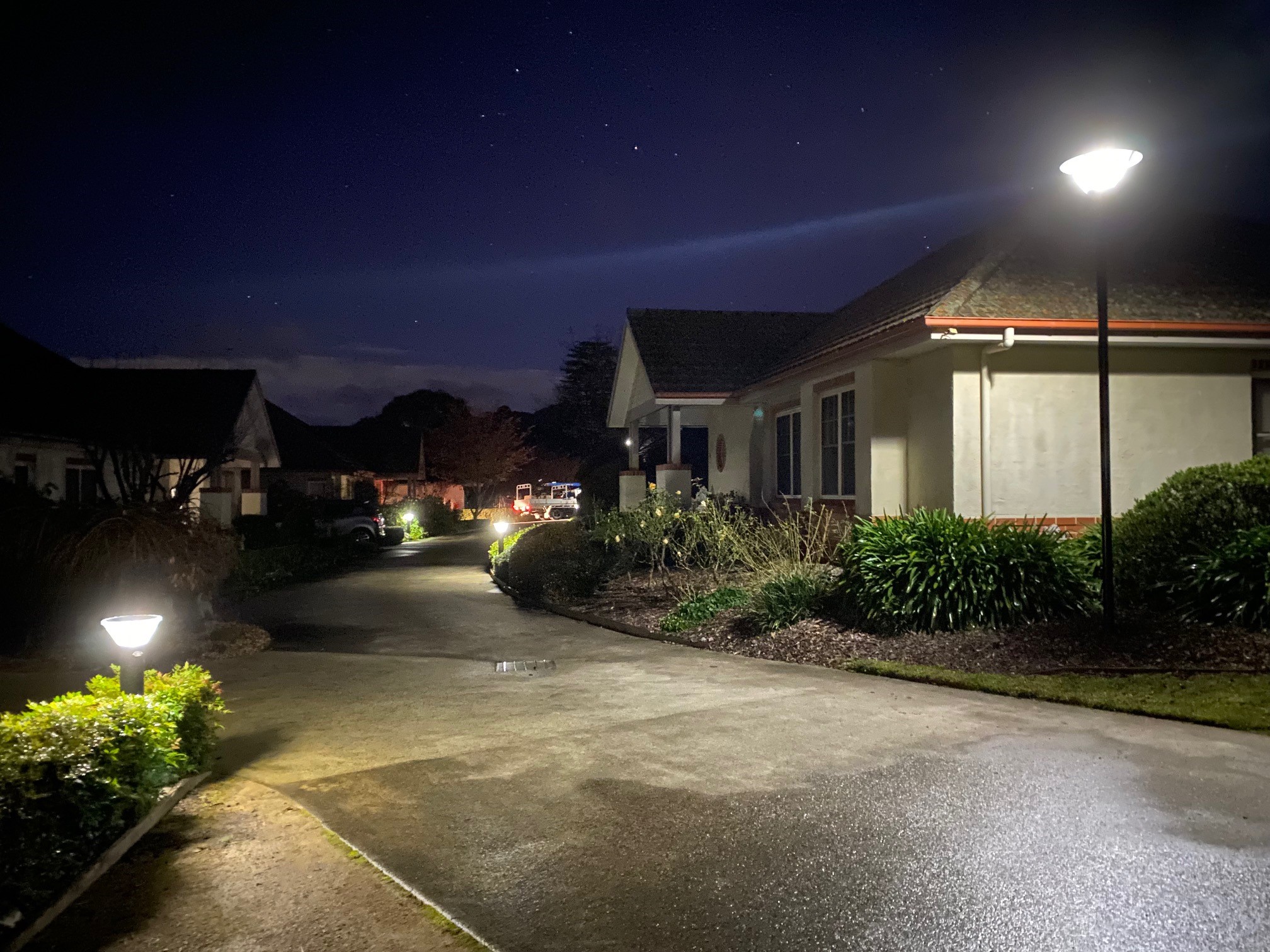 Pathway Lighting: Solar Bollards vs Solar Street Lights
There are lots of occasions where an environment clearly defines what type of solar light you would use. For example, in a carpark, commercial solar street lights would perform best and provide the most suitable amount of illumination, while on pedestrian pathways in residential environments, overhead lighting would be overkill and commercial solar bollards would be suitable.
There are lighting projects though, where either commercial solar street lights or commercial solar lighting bollards would be suitable, so how do you decide which to use?
The first thing you might assume is that solar powered street lights would be a more expensive option, so price would be a major factor in the decision, though this isn't always the case. For example, if you have a 40 metre long pedestrian pathway, you could either install six commercial solar lighting bollards or two commercial solar street lights on 4 metre columns. Both options would provide an adequate amount of light at a very similar price point. So, if price isn't a major factor is the decision-making process, then what other considerations are important?
1. Aesthetics – What product best suits the look of the surrounding environment?
Some people prefer the strong commercial look of solar street lights, though in areas such as public parks, the tall lighting columns will distract from the natural landscape, so solar bollard lights may be more suited.
2. Lighting Tone – Would you prefer warm or cool tones?
One major benefit to our commercial solar bollards range is the option to choose a warm, daylight or cool tone for the light. While any of our solar street lights will have a higher lumen output compared to our solar bollard lights, they will only output a cool white light, which isn't always the preference for our clients.
There isn't always a right or wrong option when choosing commercial solar lights; sometimes it's simply down to the preference of the client. Above are just some simple considerations when deciding between solar bollard lights or and solar street lights.
To learn more about our solar street lights or commercial solar bollards, or any other of the solar lights that we sell in Australia, visit the products online or give us a call at 1300 76 52 65.